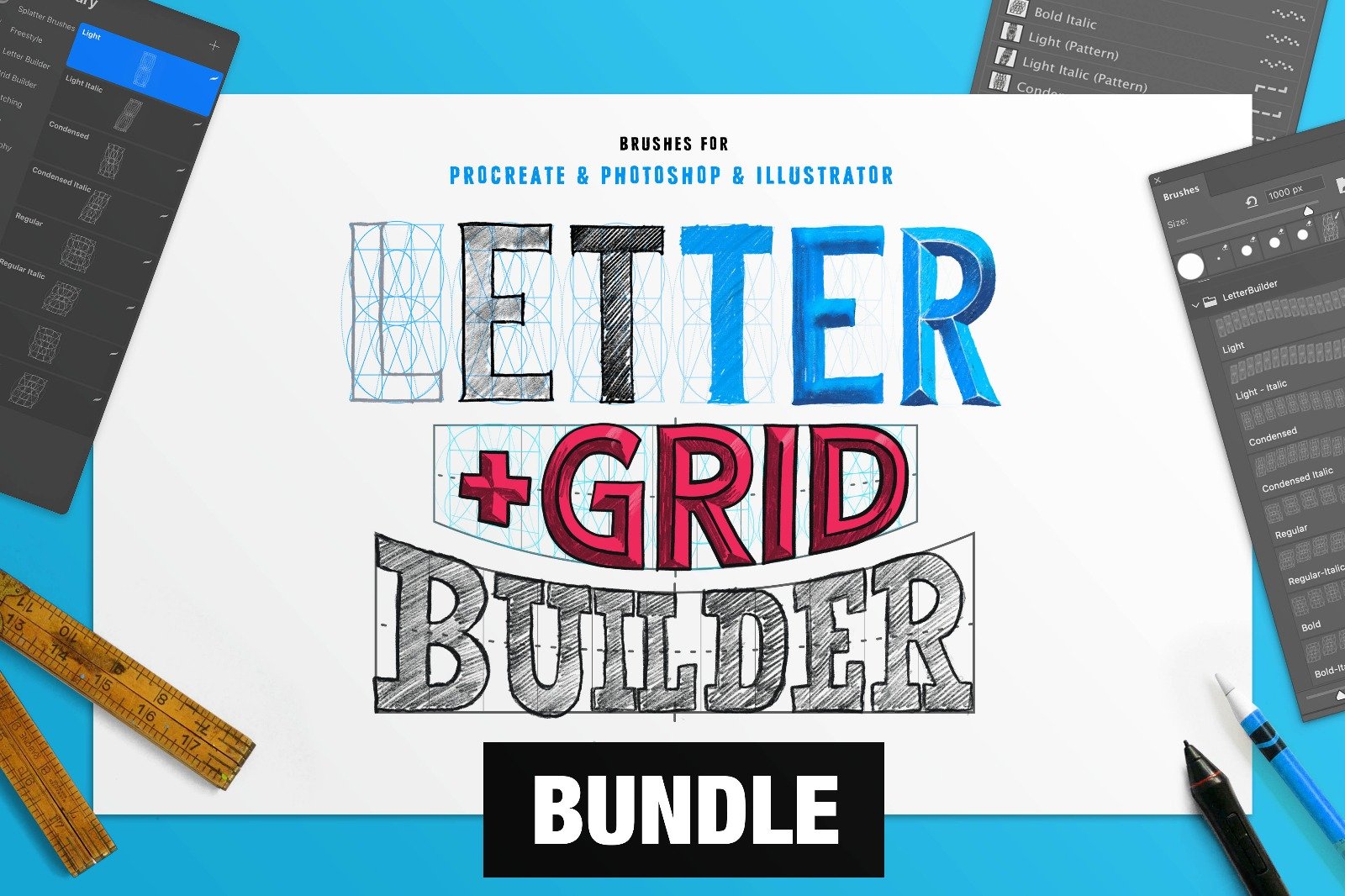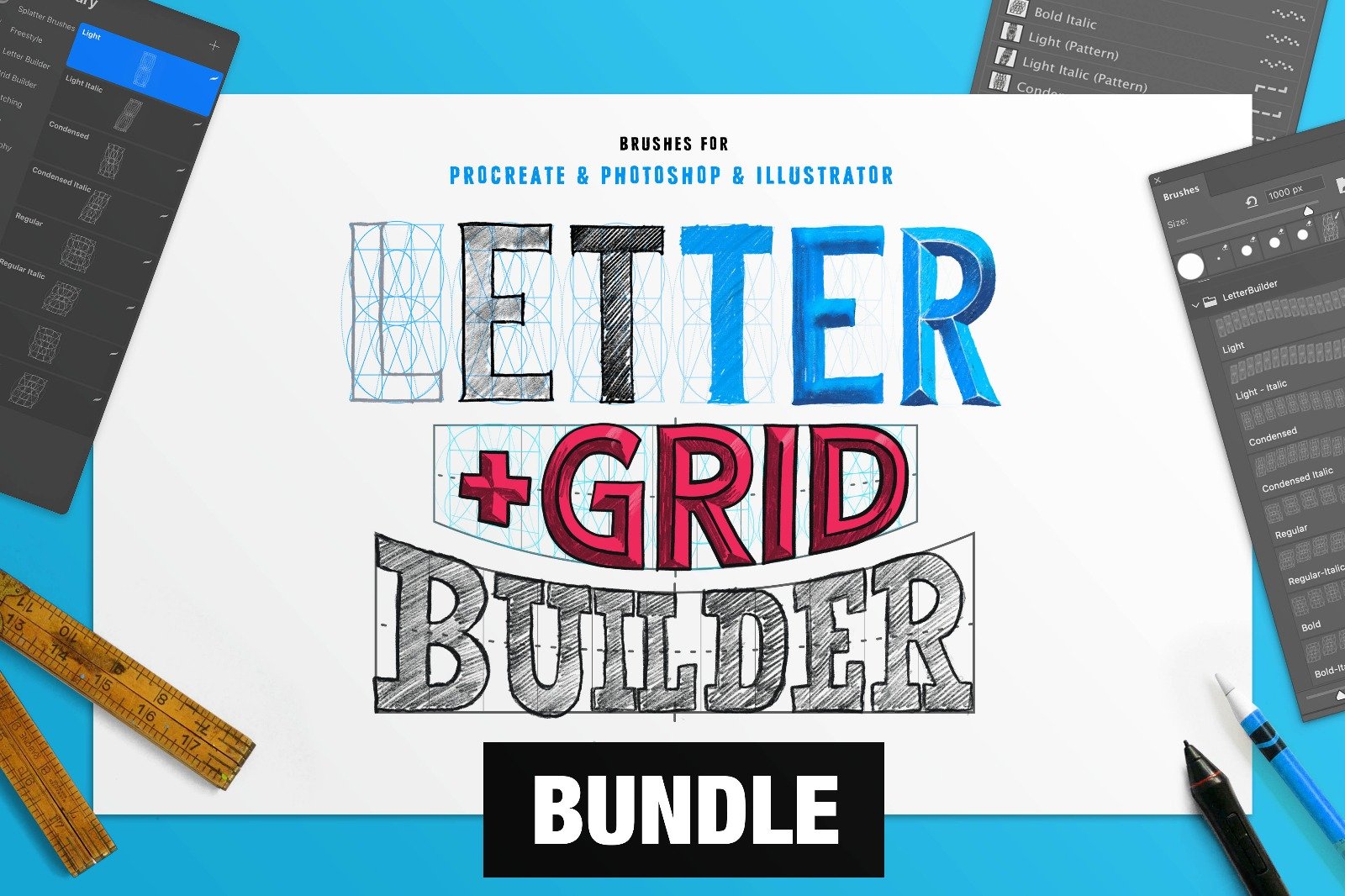 Vi har haft en del workshops i hur ni skapar egna typsnitt av er egen handstil i programmet BirdFont.
Nu har vi införskaffat fler hjälpmedel där ni lättare kan skapa egna fonter och även ett rutnät för enklare komposition av layouten för bokstäver på exempelvis omslag och prints.
Verktygen heter Letter Builder och Grid Builder och består av olika penslar, symboler, former eller fonter beroende på vilket program du vill jobba i (Adobe Illustrator, Photoshop eller Procreate).
Ni hittar The Builder Bundle på alla våra datorer och våra iPads, med manualer på engelska inkluderade.
—–
We've had a few workshops about making your own font in BirdFont, based on your own handwriting.
Now we also have a few more tools for creating your own font, and also grids for easier creation of lettering layouts for prints, zine covers etc.
Letter Builder and Grid Builder are composed of varying brushes, symbols, forms or fonts, depending on what application you choose to work with (Adobe Illustrator, Photoshop or Procreate). You'll find The Builder Bundle on all our computers and iPads, with manuals in English included.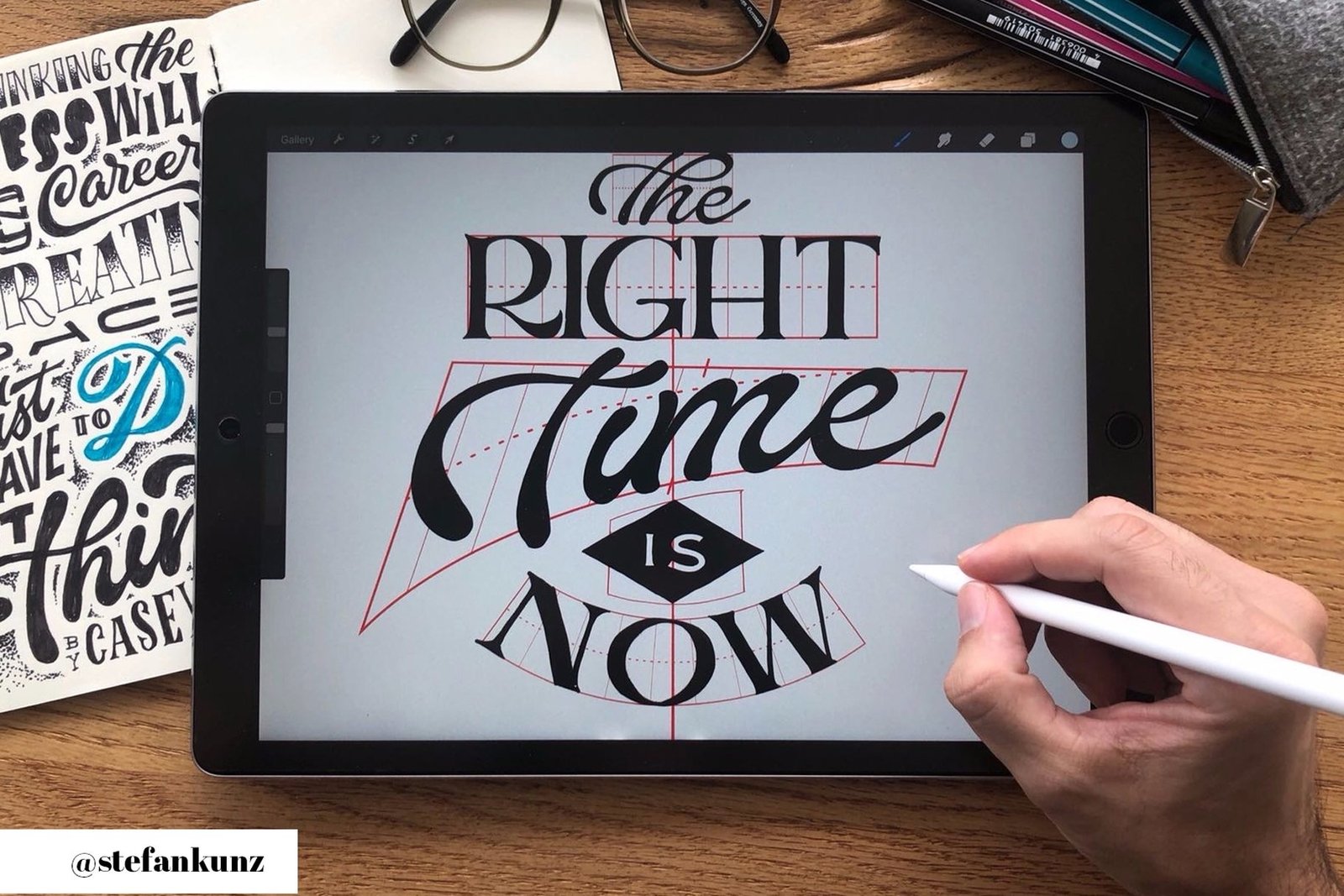 Verktygen är skapade av © Ian Barnard och © Stefan Kunz som också äger all copyright till alla bilder. Mer info om verktygen hittar ni här!